Scientists Taught a Goldfish How to Drive Its Tank Around, And It's Adorable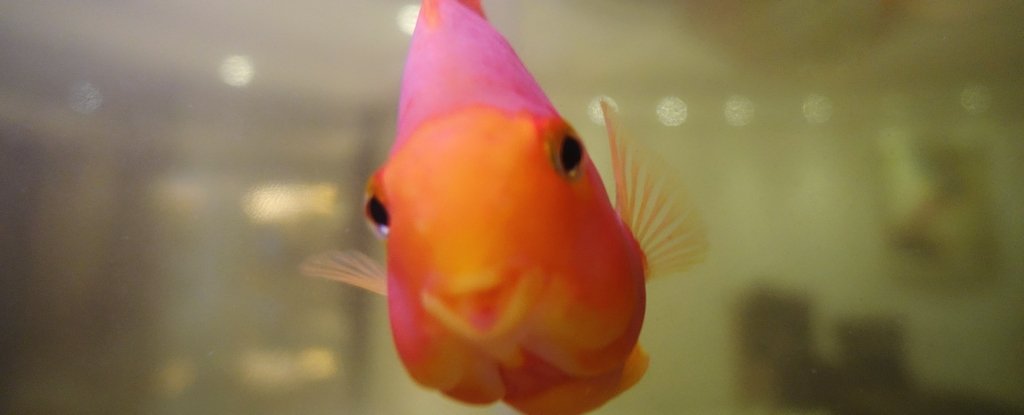 Goldfish might have quick recollections but, in accordance to an Israeli university analyze, they may be in a position to push.
Researchers at Ben-Gurion College of the Negev observed that a goldfish's innate navigational talents permitted it to steer a robotic car or truck towards a terrestrial goal if provided a meals reward.
To conduct their unusual experiment, the staff put a fish tank on a set of motorized wheels.
The experiment. (Givon et al., Behavioural Brain Exploration, 2021)
A digicam method then recorded the fish's movements in the drinking water and translated it into navigational directions – proficiently transferring the contraption in the path where the fish bumped up from the glass.
In a movie unveiled by the college, the fish can be viewed "driving" the automobile toward a visual goal, a colourful mark on the wall of the experiment room, visible via the clear sides of the tank.
I am enthusiastic to share a new analyze led by Shachar Givon & @MatanSamina w/ Ohad Ben Shahar: Goldfish can learn to navigate a compact robotic motor vehicle on land. We trained goldfish to travel a wheeled system that reacts to the fish's movement (https://t.co/ZR59Hu9sib). pic.twitter.com/J5BkuGlZ34

— Ronen Segev (@ronen_segev) January 3, 2022
When the fish steered the motor vehicle to the mark, it received a food stuff reward.
"Right after a handful of days of instruction, the fish navigated to the goal," the college workforce reported in a push launch.
"In addition, they have been in a position to do so even if they had been interrupted in the center by hitting a wall and they were not fooled by false targets placed by the researchers."
The peer-reviewed exploration, released in the Behavioural Brain Investigate journal, "hints that navigational capacity is universal instead than certain to the environment," explained Shachar Givon, a PhD college student at the university's Lifetime Sciences division who labored on the experiment.
© Agence France-Presse