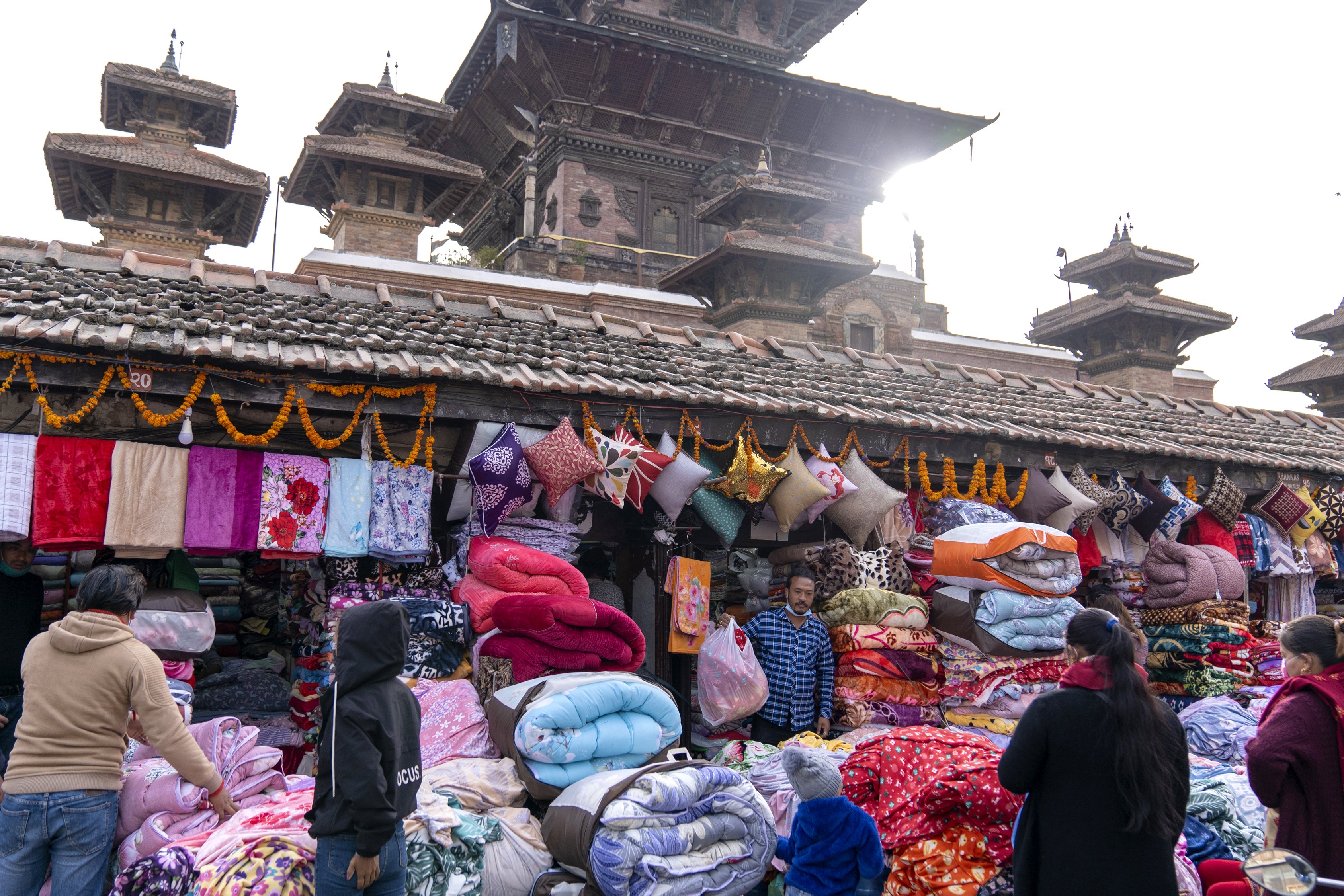 COVID-19 has dramatically changed life in every corner of the world. The deadly contagion has prompted lockdowns and various degrees of social distancing, causing much of public life to grind to a halt. All nations have felt some impact in many different ways. In terms of economic effects, the U.S. has seen record unemployment rates. But people living in low- and middle-income countries have been hit especially hard by the COVID downturn—to the point that nearly half of them may now face some level of food insecurity—according to a study published on Friday in Science Advances.
As the accelerating spread of COVID triggered the first global wave of lockdowns and social distancing measures last spring, it quickly became clear this would be an economic crisis as well as a public health one, says Ahmed Mushfiq Mobarak, a professor of economics at Yale University and a co-author of the study. Mobarak and an international group of colleagues quickly mobilized to investigate how the pandemic was affecting livelihoods in low- and middle-income countries—where a lack of broad social safety nets often makes people especially vulnerable to the effects of a decline in economic activity.
Between April and June last year the team conducted 16 phone surveys, which involved more than 30,000 households in five countries in Africa (Burkina Faso, Ghana, Kenya, Rwanda and Sierra Leone), three in Asia (Bangladesh, Nepal and the Philippines) and one in Latin America (Colombia). The samples for nine of the surveys were drawn from some of the researchers' earlier studies. They included workers in both the formal sector—in which people often have set hours and wages, along with some form of social security—and the informal sector, in which work can be irregular and can come with little job security. These nine surveys also involved agricultural laborers, small business owners and refugees. The other seven samples were gathered by randomly contacting mobile phone numbers listed in databases.
Mobarak says the researchers used phone surveys because many people in these countries work in the informal sector, making it difficult to collect statistics from sources such as official government records or payrolls. He adds that this method comes with some limitations, however. For example, poorer households where people cannot afford phones may be unrepresented.
People surveyed in all nine countries reported steep declines in both income and employment beginning last March. Across the 16 samples, a median of 70 percent of respondents reported a reduction in income, and a median of 30 percent reported a decrease in employment. People also reported a loss of access to markets (a median of 31 percent) and health care (a median of 13 percent). A median of only 11 percent of individuals said they were benefiting from government or nongovernmental organization support. And a median of 45 percent of people reported an increase in food insecurity, meaning missed or reduced meals.
"What the study makes clear is that the economic shock of COVID was very large and ubiquitous across low-income and middle-income countries," Mobarak says. "What was surprising was, despite the huge variation in the different types of samples that we have, you find really consistent patterns: large drops in income and employment across the board." Even in Colombia—the country with the highest per capita gross domestic product (GDP) in the paper—87 percent of people reported a drop in income, 49 percent reported a reduction in employment, and 59 percent said they experienced an increase in food insecurity.
Diane Schanzenbach, an economist at Northwestern University, who was not involved in the study, notes that it is not entirely surprising that many countries are experiencing a loss in income and employment. But some of the numbers Mobarak and his colleagues reported are "staggering," she says. "I am certainly predicting that the hunger that kids are facing in the United States right now will have long-term implications," Schanzenbach adds. "What [people in these lower-income countries] are facing, which is much more severe, will also have long-term ramifications in terms of health or subsequent economic productivity."
Mobarak says that these findings highlight the need for rich countries to pay attention to the pandemic's global effects. "If people don't have enough to eat, they're not going to be able to abide by social distancing guidelines—they're going to go to crowded markets and try to find work," he adds. "If the world doesn't get a handle on the pandemic globally, it's never going away—variants are going to emerge and reenter our systems. That means the rich countries need to think about not just how to control the virus within their own borders but what is needed to support poor countries as well."
Read more about the coronavirus outbreak from Scientific American here. And read coverage from our international network of magazines here.